Bay View Elementary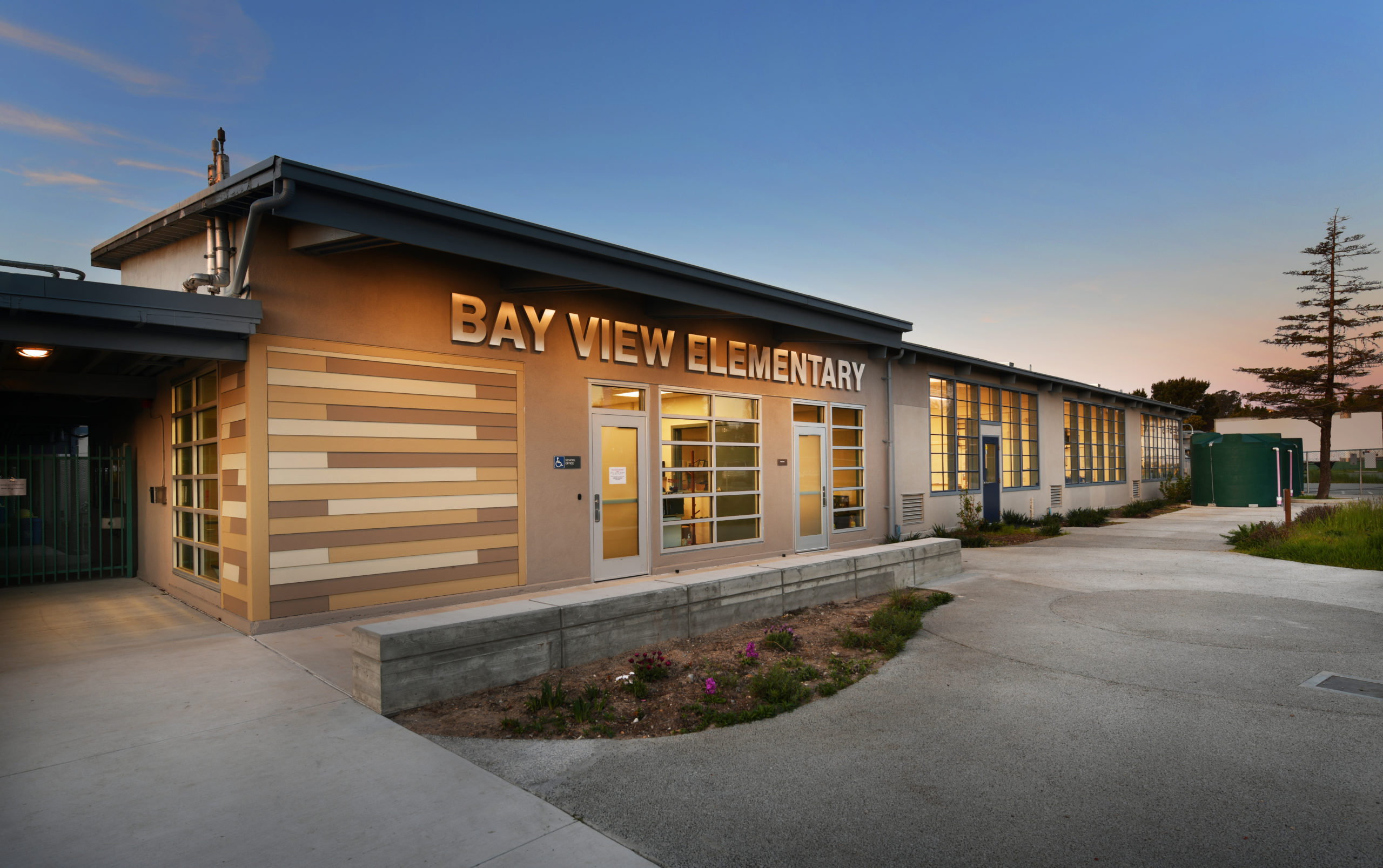 Bay View is a multicultural, neighborhood school that offers an enriched educational experience to all students, kindergarten through fifth grade. This welcoming, bustling campus has a unique architectural style that helps define the neighborhood. In a busy location in a high-traffic area, Bay View has a very active parent community, who regularly volunteer and access the school. Currently on pace to be the district's first "net-zero" energy use campus, Bay View has long led the city in green infrastructure. Hosting preschool as well as TK-5 students, Bay View has complex needs and currently needs half of its classrooms to be modernized for contemporary use and energy efficiency.
As we work to improve all classroom environments, Santa Cruz City Schools is committed to sustainability and moving toward our goal of Net Zero emissions campuses. All modernization projects included in the Facility Master Plan Update shall include the following sustainability components:
ADDRESS
1231 Bay Street Santa Cruz, CA 95060-4708
ENROLLMENT
Enrollment: 442
LED lighting to replace inefficient fluorescent
dual pane windows to replace older single pane
new high efficiency HVAC systems with increased outside air intake and CO2 detection
responsible roofing to reduce heating and cooling energy and to reduce radiant heat
increased insulation
use of locally sourced and recycled materials.
added solar structures where possible
Safety
Within the Facility Master Plan Update, safety and security improvements have been evaluated and the following components have been included for future implementation
security fencing and gates
supervised campus entries
site visibility
door hardware & remote, smart locking systems
window treatments
a robust security camera system for each school.
Future Projects
Click the image below to open the Interactive site plan for upcoming projects
Projects
Projects related to this campus.