DeLaveaga Elementary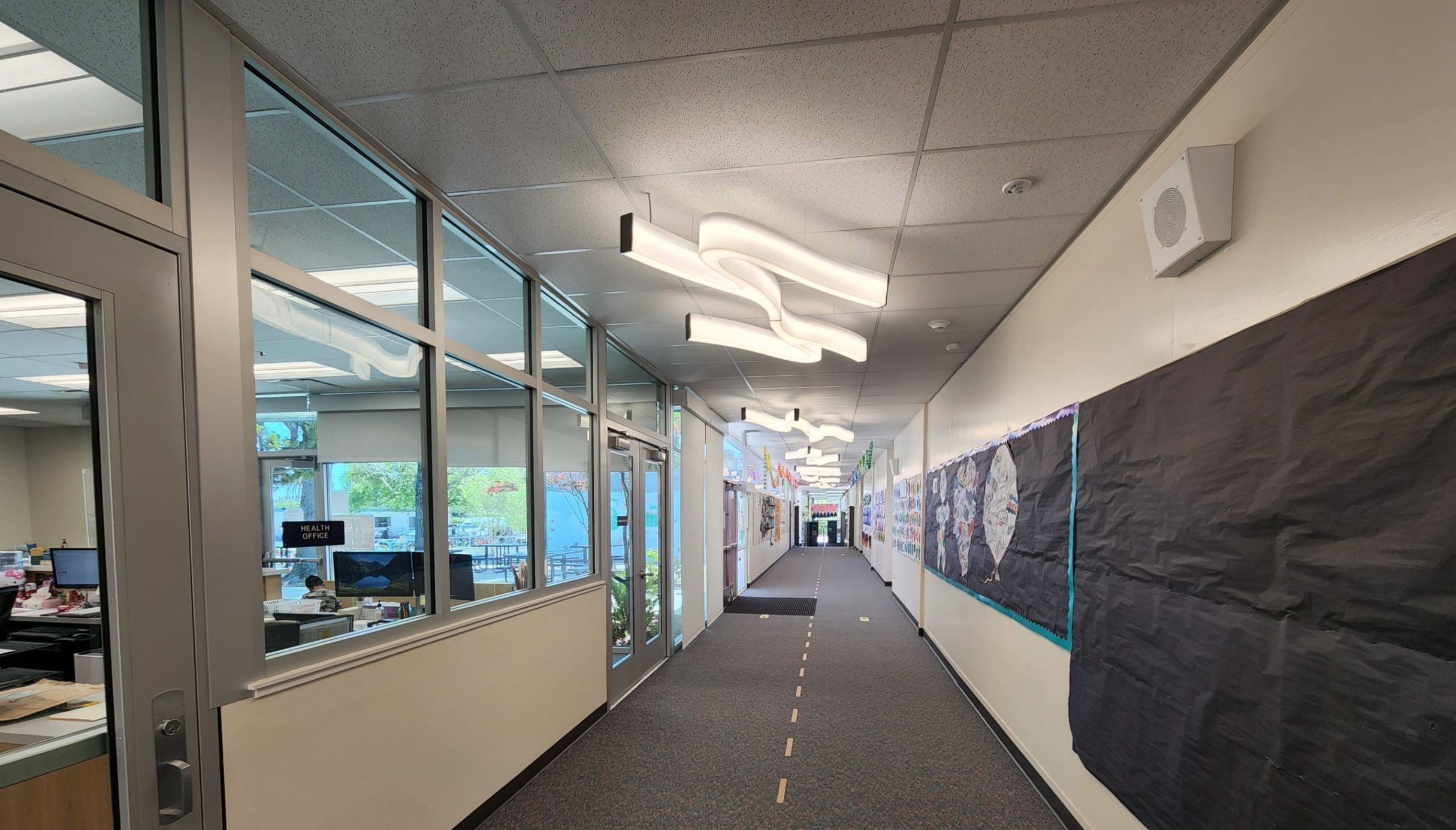 DeLaveaga Elementary School sits in a quiet residential neighborhood in the hills of Santa Cruz. The school serves approximately 600 students and their families, with classrooms, play fields, courtyards and usable open spaces. DeLaveaga has a long history of academic excellence, of nurturing student's special gifts and talents, but it also has had many recent needs prompted by its aging buildings. From new classrooms, to reimagined access and sustainable landscaping, DeLaveaga has been rejuvenated in the work from the last bond. But we have a lot more work to do to modernize the school and provide the world-class learning environment all of our students deserve.
As we work to improve all classroom environments, Santa Cruz City Schools is committed to sustainability and moving toward our goal of Net Zero emissions campuses. All modernization projects included in the Facility Master Plan Update shall include the following sustainability components:

ADDRESS
1145 Morrissey Blvd. Santa Cruz 95065-1498
ENROLLMENT
Enrollment: 528
LED lighting to replace inefficient fluorescent
dual pane windows to replace older single pane
new high efficiency HVAC systems with increased outside air intake and CO2 detection
responsible roofing to reduce heating and cooling energy and to reduce radiant heat
increased insulation
use of locally sourced and recycled materials.
added solar structures where possible
Safety
Within the Facility Master Plan Update, safety and security improvements have been evaluated and the following components have been included for future implementation
security fencing and gates
supervised campus entries
site visibility
door hardware & remote, smart locking systems
window treatments
a robust security camera system for each school.
Future Projects
Interactive site plan for upcoming projects
Projects
Projects related to this campus.