Soquel High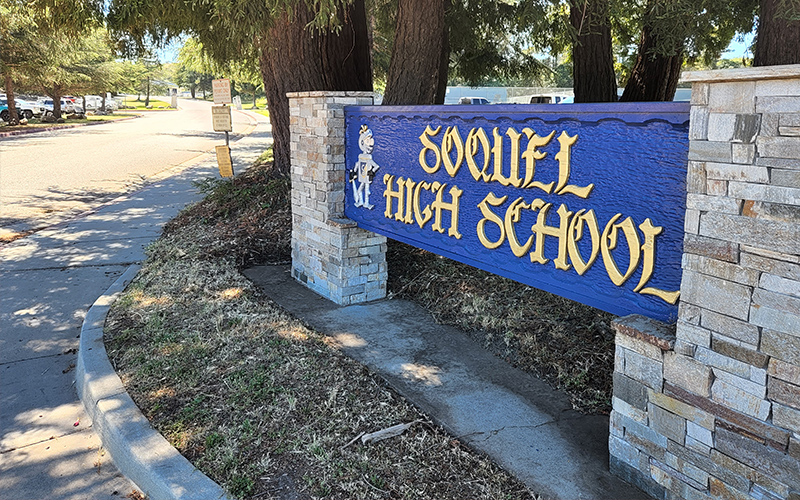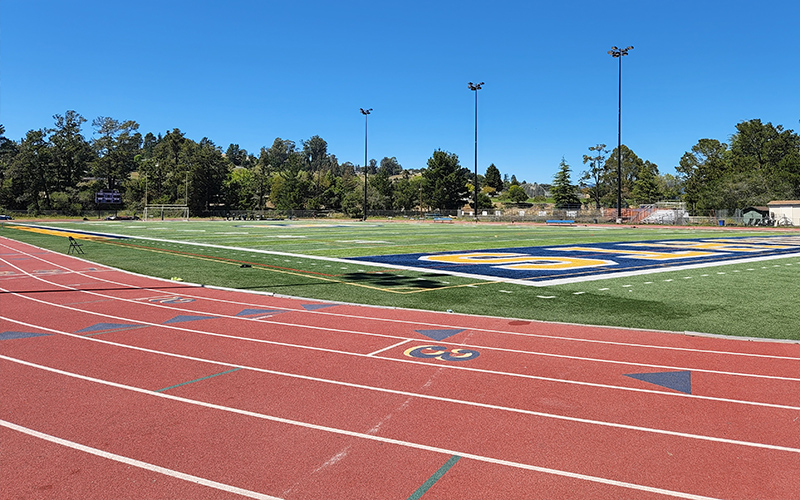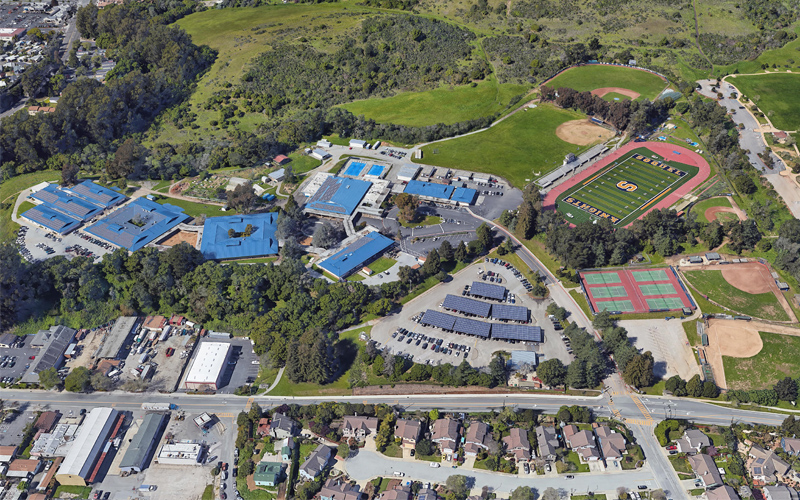 Built upon a picturesque hill surrounded by a panorama of rolling open space, Soquel High is a dynamic campus. Offering college prep as well as technical and career education pathways, Soquel is a sprawling set of diverse classrooms, science labs, metal and wood workshops, and even an expansive agricultural sciences center. As such, Soquel has many unique facilities needs that require modernization and refurbishment after going so long without money for repair. After receiving a state of the art new aquatics complex, remodeled library and wings of modernized classrooms, the recent bond has gone a long way to meeting the needs of Soquel's diverse student population. Still to come, however, are Soquel's much anticipated new Performing Arts Center, many further needed classroom modernizations and state of the art facilities.
As we work to improve all classroom environments, Santa Cruz City Schools is committed to sustainability and moving toward our goal of Net Zero emissions campuses. All modernization projects included in the Facility Master Plan Update shall include the following sustainability components:
ADDRESS
401 Old San Jose Road Soquel, CA 95073-2213
ENROLLMENT
Enrollment: 1034
LED lighting to replace inefficient fluorescent
dual pane windows to replace older single pane
new high efficiency HVAC systems with increased outside air intake and CO2 detection
responsible roofing to reduce heating and cooling energy and to reduce radiant heat
increased insulation
use of locally sourced and recycled materials.
added solar structures where possible
Safety
Within the Facility Master Plan Update, safety and security improvements have been evaluated and the following components have been included for future implementation
security fencing and gates
supervised campus entries
site visibility
door hardware & remote, smart locking systems
window treatments
a robust security camera system for each school.
Future Projects
Interactive site plan for upcoming projects
Projects
Projects related to this campus.